고객문의의견
History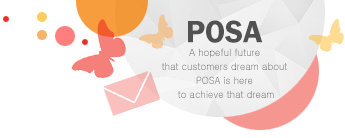 Creative management of change and
innovation: Leading institution in
postal service as a new growth engine

2016.01

Launched the lifestyle and information
promotional mail service.

2015.08

Ventured into the home shopping channel.

2015.06

Opened the EMS ONEPACK Logistics Center.

2015.03

Opened the mobile market platform for traditional marketplaces.

2014.05

Launched the unmanned post office at the customer center.

2014.01

Began producing the postal matters for the Korean National Police Agency.

Promoting postal service while growing with customers and improving performance

2013.07

Launched the electronic lawsuit document
production service for special delivery to courthouses.  

2012.02

Moved the office building of the Post Office
Customer Center to the Yeongdeungpo area.

2012.01

Renamed to the Korea Postal Service Agency.

2011.12

Opened the Korea Postage Stamp Museum.

2010.03

Launched the post office congratulations and condolences card service.